Welcome to AMG's central website...
We've taken the decision to keep this site very lite and use it as sign post to sites dedicated to our professional sample libraries more than anything. This site will include the latest news of course but in general it will direct you to our other sites which focus on the areas that interest you most whether it's support, to purchase a product, get video help, download demos, find out more about any of our products or anything else you should be able to find what you need from here. Click on the links above to find some key information and links to our websites for our software, Apple releases, ReFills & REX files and on-line stores.
New Libraries & New Versions of the Classics now on-line!

After quite a bit of data 'juggling' we've finally managed to get a large number of new releases and new formats released and available for instant download from all of our sites. See below...

Black II Black Vols 3&4
Now in REX & WAV formats for instant download!
Demo Track XXX For more demos info or to order go to our REX or WAV stores

New Release - REX, Apple Loops & WAV
Dust'n'Grime: Future Classic Breaks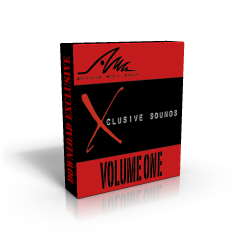 New Release - REX/WAV & Apple Loops
Xclusive Sounds 1

New Release - REX, Apple Loops & WAV
Hip Hop Beatboxes

New Release - REX & WAV
Club Commandments: New Testament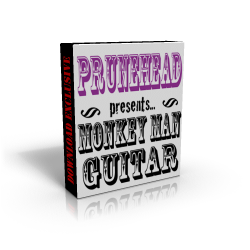 New Release - REX & WAV
MonkeyMan Guitar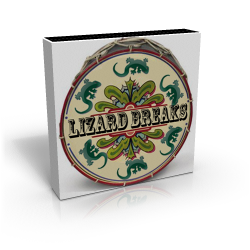 New Release - REX, Apple Loops & WAV
Lizard Breaks by Simeon

New Release - REX/WAV & Apple Loops
Xclusive Sounds 2

New Release - REX, Apple Loops & WAV
Prunehead presents Rhodes, Drums & Bass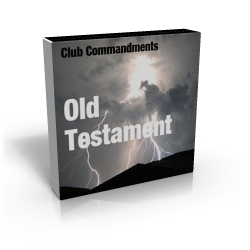 New Release - REX & WAV
Club Commandments: Old Testament

New Release - REX & WAV
Prunehead presents Rhodes

New Release - Apple Loops
Terminalhead's Underfire Vol 2

Stylus RMX Libraries - Available Now
Seven Classic Libraries Specially Optimized for Stylus
AVAILABLE NOW for instant download!
For more demos info or to order go to our RMX store

Tony Mason…Steamin'
In REX, Apple Loops & WAV
"...this is the best sample CD I've ever heard, buy it and never run out of breakbeats."
Beat Producer Out Now!
It's finally out, but it's not the new version of ONE, the new, bigger, better version is now called
Beat Producer
and we've created a dedicated site for it too. The main improvements are Apple Loops support, RTAS and native VST versions, improved library options plus lots of other fine tuning. Check out the dedicated site for full details and to
try out the demo now!
New Reason ReFill website launched
We're delighted to have published a completely new revamp for our dedicated Reason and REX File website -
www.ReasonReFills.com
.
We've made lots of changes that you'll hopefully enjoy. Much
more info
, an
integrated webstore
, lots of
demos
and much nicer to look at than the previous version, and much more. If you're a Reason user swing by and you're sure to find something of interest.
Soundtracks for iMovie

'Soundtracks for iMovie' is a superb collection of music specifically created for multimedia and licensed for personal and academic use only. However, we know you may well want to use them for non-personal projects. This is considered a 'commercial' use and requires clearance in advance.
If you're interested is using a song from 'Soundtracks for iMovie' in a commercial work (TV, professional film, advertisements, for-profit broadcasting, etc.), then please e-mail
info(at)soundtracksforimovie.com (sorry, too much spam to write it properly!
with details of the tracks you wish to use, your project and of course all your contact info. You'll get an automated reply pretty much instantly and we'll get right back to you with the details of our easy, one-stop licensing process.
New Exclusive Professional downloads added
Digital Downloads are the future. Aside from very consumer-orientated releases it's been that way for many years and boxed software as a whole has it's days numbered too. We've had a download site for years already however we're working harder to make more new releases available and make sure our full catalogue is available on-line too. Although this site is primarily a news site we're even going to add a download store for titles we're writing about for your convenience. However, for the full range, always visit the sites for the formats you're interested in.


New Social Media Pages
Like for news, offers and in some cases free samples!

AMG

Samples-Now.com

Kick-Ass Brass!

Beat Producer

ReasonReFills.com

Apple-Loops.com



Feel free to visit other sites in the AMG family...
AMG have been developing high quality sample libraries since the late 80's. Our catalog now boasts almost 500 titles in total and encompasses a wide range of popular formats - many of which we pioneered such as Apple Loops, REX1, REX2 and ReFill formats, all of which we recorded 'World firsts' for. More recently we've developed virtual instruments Beat Producer & Kick-Ass Brass! which have also achieved International acclaim.
Don't only be sure not to miss and news of new releases or special offers but also get over 300 megs of FREE samples too! Simply sign up and 24 hours later you'll be mailed your download link.
For support queries please visit our forum or contact us via e-mail.
Follow us on Facebook for more FREE samples...
If you have any technical issue or question of any kind please use the
CONTACT PAGE
to get in touch. We'll usually respond to you within 24 hours if not a lot sooner.